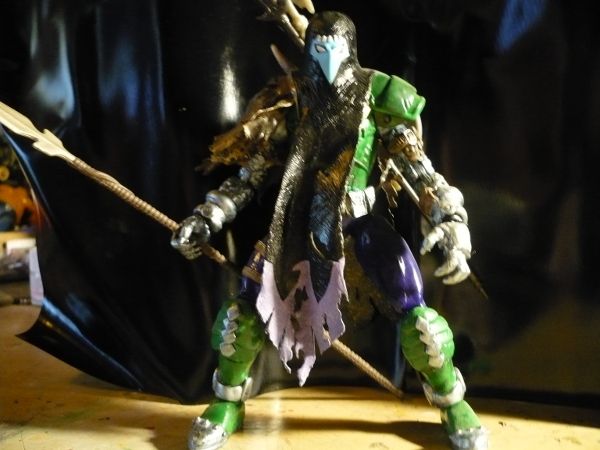 Hey everyone. Today we bring you everybody's favorite chainmailed anti-hero/villain. Actually, he was only around for a few issues, but I have always loved the look of this guy.

He was a lot of work. He started out as a SMC Mad Jack with the head and electronics removed. Most of the new head was sculpted. The face was stolen from a pre-legends toy. Hands came from a LCBH Wraal. Cloth on front and back were cut from LCBH Wraal cape. Pouches, gauntlets, shin guards, knee pads, hands, helmet, etc were all sculpted. Sheild is from a MOTU He-man. Spears are from all over (DCD Wonderwoman, ML Valkyrie, etc.) Everything else is sculpted or random fodder.

Hope you guys like. Remember, comments always welcome.