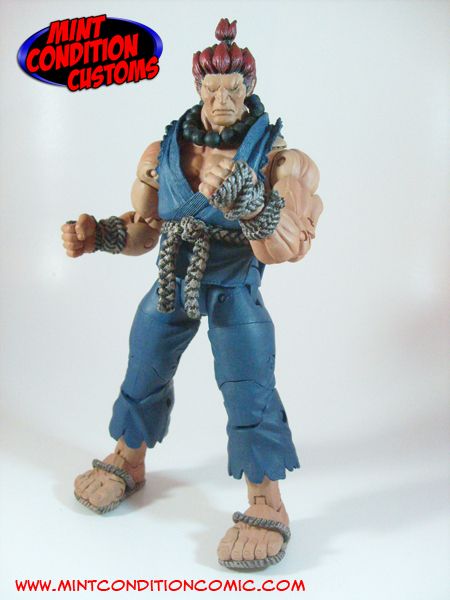 Akuma, Street Fighter 4 Style - Created May 12, 2011

Unfortunately I didn't get the NECA Street Fighter 4 figures when they were first released. I saw some color variants of Ryu, Chun-Li, and Akuma at Toys R Us a couple of weeks ago. Apparently they're some last minute released from NECA to capitalize on Street Fighter before they're license runs out and moves to Jazwares. Anyway, I saw the figure and he had a dark blue suit and gray hair. I'm the kind of guy who likes owning the most iconic version of a character as a figure, and I didn't feel like searching the internet for the first release Akuma so I just painted him up instead.

I painted the gi the light gray-blue that the initial release had, his belt, wrist wraps, and sandals brown, and his hair red. I also painted the symbol on his back that apparently NECA didn't even add on the first release of the Akuma figure. I felt it was an injustice so I added it and now he's complete!