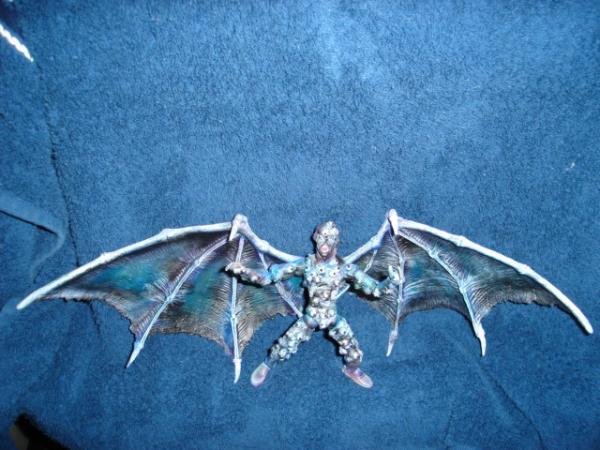 | | |
| --- | --- |
| Custom #: | 3007 |
| Name: | Viscrael, the Seeing One |
| Custom Type: | Action Figure |
| Toy Series: | Original |
| Creator: | fastfreddie |
| Date Added: | June 22, 2007 |
| Base Figure: | marvel legend Banshee |
| Height: | 6.00 inches |
Viscrael, the seeing one ...he once was a servant to The Anciet of Days, The Great I AM, The Almighty GOD! Viscrael was a watcher angel who recorded the events pertaining to the End of Days in the Annointed Court of the Temple in Heaven. Viscrael's job would've been to count the great multitude that John, the revelator, saw around the throne of the lamb, that no man could number. But, having been seduced away by the lieing whispers of Lucifer, he joined the rebellion against God and with a third of the angels, like lightning he was cast from the heavens to the earth. Now no longer an angel, but a demon, an evil spirit, a fallen angel if you will, Viscrael's job is to watch the evil that men do and report to Satan on those who are sliding down the slippery slopes of hell. SO, beware O' ye men who hide your sins under the cover of darkness...FOR THE NIGHT HAS A THOUSAND EYES!!!
Editor's note: In the rural and rugged areas of the Appalachian mountains, in myths and urban legends told by teenage schoolgirls at slumber parties and campsites, Viscrael is known as that dastardly voyer and sadistic peeping tom...SEYMOUR HI-NEE!!!