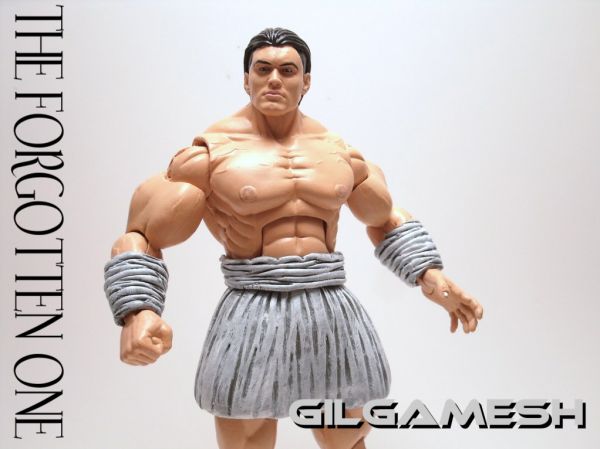 This is my custom Gilgamesh, made using a wwe figure with a sculpted outfit using apoxie sculpt. As always comments are welcomed. Thanks for looking!

P.s. Sorry for the light nipples, but dark nipples are wierd to me. It's hard finding the perfect nipple color. LOL!

Your customizing pal, Mando

BIO

In ancient times the mighty Eternal now known as the Forgotten One, roamed the Earth aiding ordinary human beings by overthrowing tyrants and slaying dangerous beasts. Human beings of those times called him by different names, sometimes mistaking him for other heroic figures. For example, it is known that the Forgotten One was mistaken for the Olympian god Hercules in ancient Greece, and, at other times, he has been known as Hero, Samson, and Gilgamesh, among others.