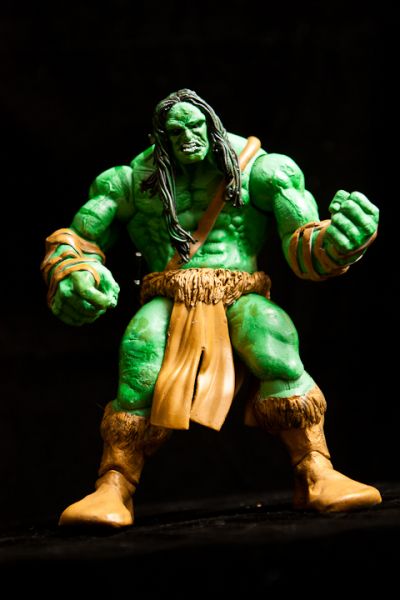 This is my version of "Skaar, Son of Hulk!" Made from a MS Zombie Hulk, he's had a new face-sculpt (which I'm not TOO fond of, but here it is anyway..) made from Apoxie Sculpt. Also filled in all the 'rotted flesh' and sanded down his tattered pants to make his bare legs. I think this came out pretty well for my third custom ever :)

Hair, hand-wraps, boots, shoulder-strap, and fur-lined belt are all made from Apoxie Sculpt as well.

His 'loin cloth' was made from an X-3 Jean Grey skirt, along with random fodder.

Citadel Goblin Green, Snot Green and Chaos black, along with other paints & colors. Several layers of 4 different greens for his skin tones, and his 'tattoo' was done free-hand. Hope you like! Looking forward to your feedback as always!!