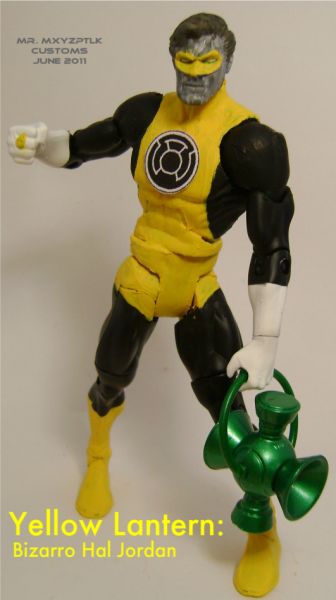 Yellow Lantern is the Bizarro version of Green Lantern.
For this figure I used an extra Hal Jordan, and boiled the head to deform it slightly to help give it that "Bizarro" look. Head to toe repaint. Gave him a green lantern as the character first tried recharging his ring with Green Lantern's lantern (uttering the first lines of the Sinestro Corps Oath 25 years before teh Sinestro corps was ever created.)

Hello Everybody! Me hope you hate figure.