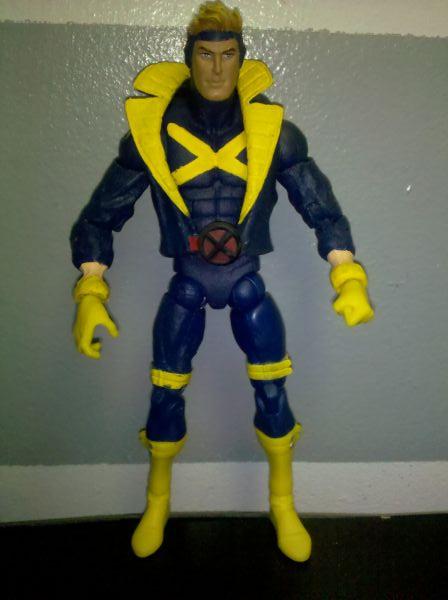 PlanetStaten Customs presents......
Alex Summers aka Havok
I've been meaning to do a X-Factor Havok for the longest but never had the right ideas till 12am today. I used Forge base body from Hasbro 2-pack, Ultimate Nick Fury's Jacket & arms, & a DC Universe Aquaman head. I took the Nick Fury arms that were made as sleeves and sanded down the wrists to make it seem his sleeves were rolled up. I also chopped up the Forge belt & attached it to the coat so it can open & close.
What do you guys think?