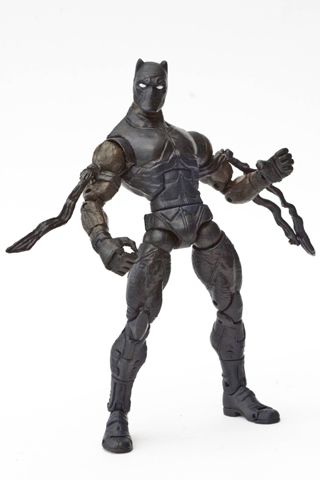 This is my first custom to the mighty realm so I hope you guy's like it. I recently watched the Fantastic "Marvel Knights - Black Panther" series on DVD and that got me thinking how I've never been that happy with the ML Black Panther. I always felt the scale was a little wrong, a bit short and the head was too small. So I set to work to try to right previous wrongs.

Base figure - XMC Ninja Wolverine
Head - Moon Knight
Arm Bands / Ribbons - Legendary Heroes Ripclaw.

Paints - Games workshop

Chaos Black base
A light wash of Necron Abyss to soften the black
Scorched Brown for skin on arms and neck.