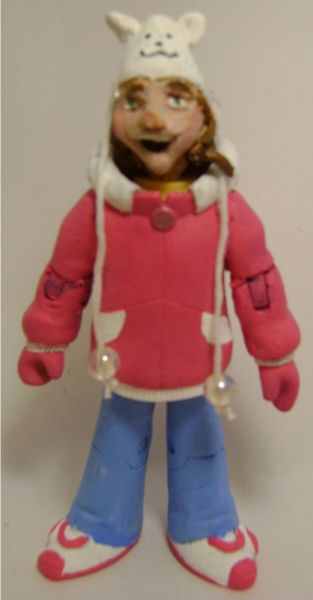 Molly is the youngest of the Runaways, and is a mutant with super strength. Her favorite color is pink, and she has a minor obsession with hats (the cuter the better.)
My wife is a huge Runaways fan, and has gotten me into reading her trades, and has been asking (bugging) me to make a Molly for a while now. And well, with the Brat Pack Contest and finding a ton of Secret Saturady figures on gimme clearance, now seemed like the perfect time.
The body is Zak Saturday with a scratch headsculpt. Painted head to toe, and added sneaker details.