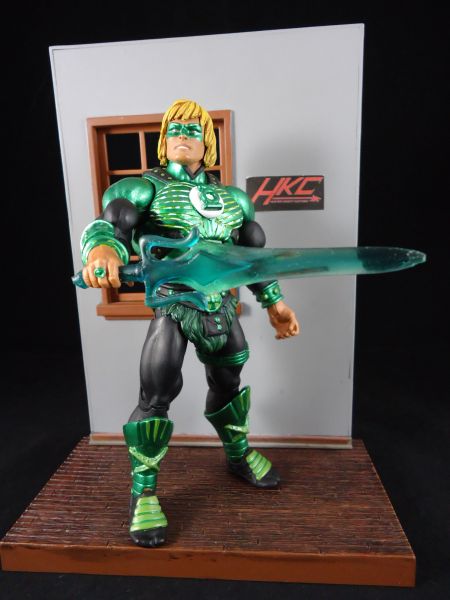 With the arrival of the new Green lantern movie, a crossover concept came into my mind: Green Lantern He-man!

To make it even more special I gave him a traslucent power sword cast in green, weapon construct, power lantern, and also an all original crossover packaging!

This figure has a story on how Adam got to be a temporary member of the corps. I cannot embed the video here so go to my website to see the full story!