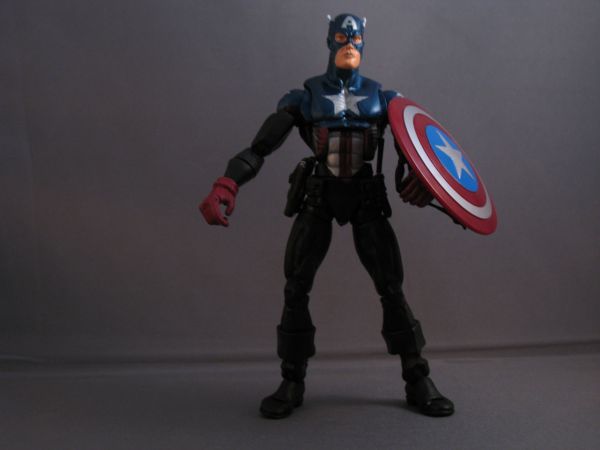 Probably a year behind this but finally got around to the new Captain. Started with the HML Spider-man, Bullseye's legs, Bucky's boots, and Madman's gloves. The head is a splice act with the top being from Captain America FO and the 2 pack Winter Soldier head.

A little practice with airbrushing and taping things off. Didn't go as well as planned but I still like the figure.

The gun and knife are removable.

A shout out to Raybot as it was his figure that inspired this creation.

Thanks for looking!