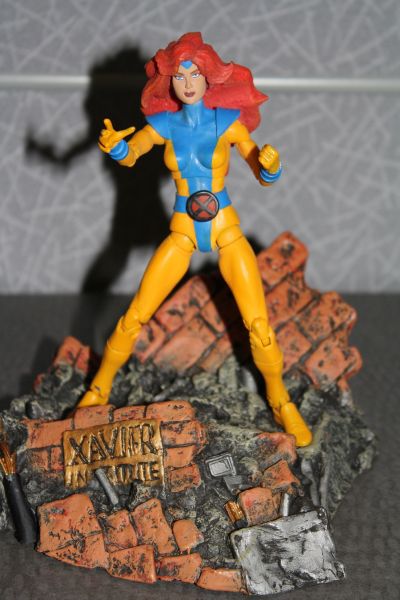 Jean Grey, this costume, was always tied for favorite for me. This figure was a lot of fun to create. I was going to just upgrade my older one, but I scrapped that idea, and started fresh.

Body - HML Elektra
Shoulders and Upper arms - Psylocke (the base figure was missing that esential pivot below the shoulder)
Lower arms - X-23
Hands - HML Marvel Girl
Lower Legs - Wasp
Feet - Psylocke
Head - DCUC Canary
Hair - 90s famous couples Jean Grey

Hope everyone likes it.