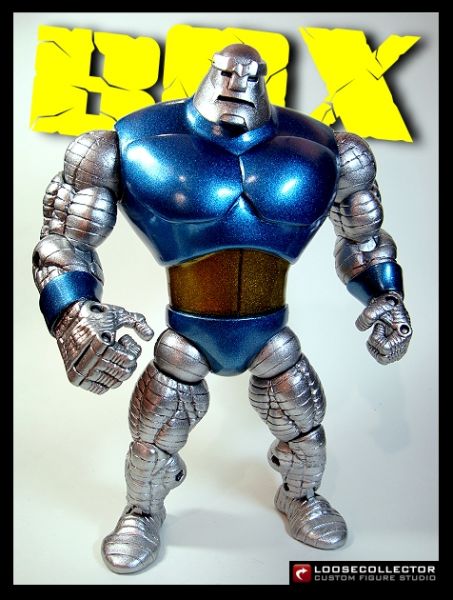 Good day! Here's our first one for the realm. This big dude is BOX. One of Alpha Flight's powerhouses. He's a mash-up of irregular parts held together by wires, glue,screws and sculpt. Recipe is as follows:

head - Maestro sculpted over
limbs - ML10 Abomination sanded & sculpted
crotch - random big crotch sculpted over
torso - rotocast hulk chopped at the abs & sculpted over

Paint is the usual LC-original-mix metallics. This guy is HUGE! A bit taller than the Marvel Select Juggy and around as heavy. Hope you like him guys! God bless.