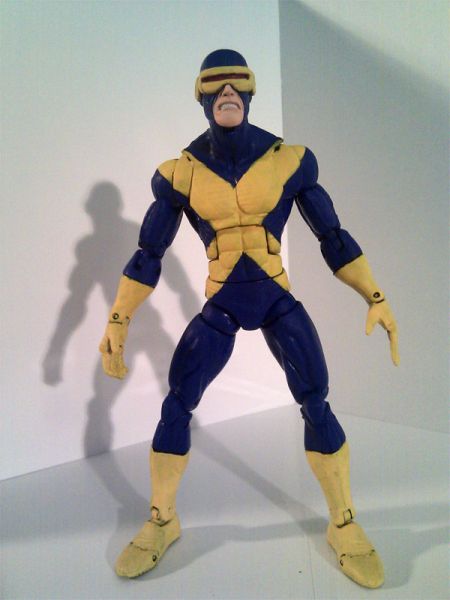 I've been doing custom figures for a few years now, but I've never shared them. I'm a big fan of Cyclops so I make them to fill out my Marvel Legends Cyclops collection. My goal is to make a figure for every major costume he wore. So I thought I'd actually post some of the ones I've completed.

The first is Cyclops' first X-Factor outfit.

Base: Havok
Visor: Sculpted w/ Apoxie

This is my least favorite costume, which is why I'm posting it first.