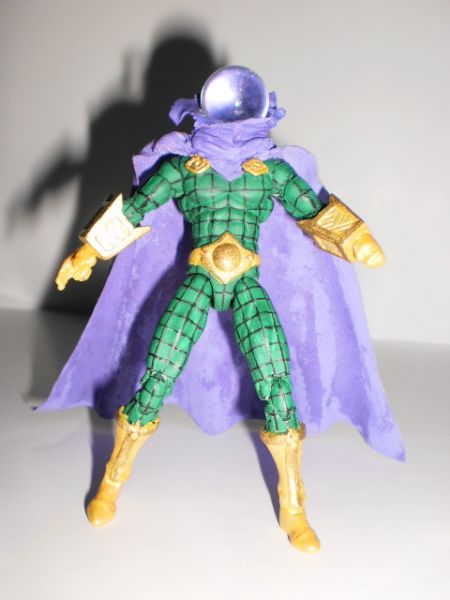 for this custom used as a base figure of Reed Richards, I just had to sculpt epoxy boots, wristbands, belt, shoulder pads, small medallions and part of the layer that I did the rest with fabric.
it cost me a bit of work was to paint small boxes of costume.
And finally, to use a marble head, I hope you enjoy my work.