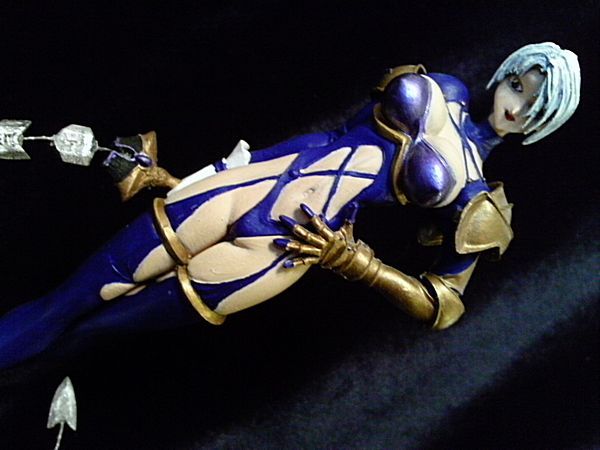 Here we have a very old resin model that I'm still very happy with. I just thought I would share her with you. I think she was getting a little jealous of all the other figures joining her on the shelf, because the other day she took a header into my desk! Thankfully nothing but the superglue broke!

She came with two sword options. I of course had to do the extended version. I had to had drill each link and glue wire in place. At some point I'd like to revisit her paint job, but for being about 10 years old, she still looks decent.

Thanks for all the great comments!!