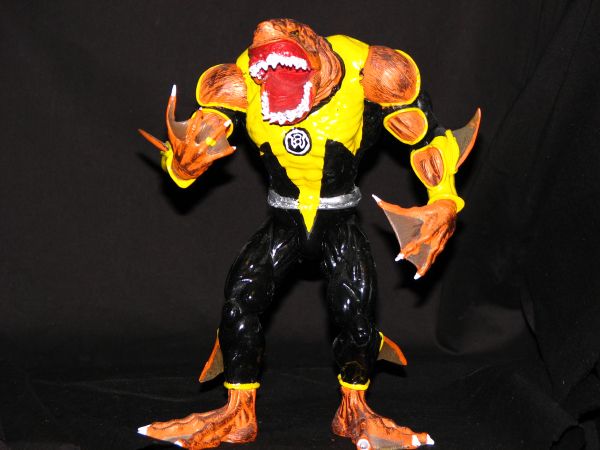 Braack for those of you who don't know is a Selachian, shark like creatures that took to the stars millions of years ago. The creatures known as Space dolphins are Braach's primary food source but given their rarity, He has had to go years without eating one. He has recently attracted the attention of LOBO the main man and not in a good way.

A repaint for the most part with a little sculpty nothing huge but I really like how he came out.

Any who this will be tonight's only lantern as I have an entry for the contests I am putting in tonight. So one a night for a little bit. But as always I would love to see and hear from all of you. I enjoy critiques especially those who are honest and know how to critique well.