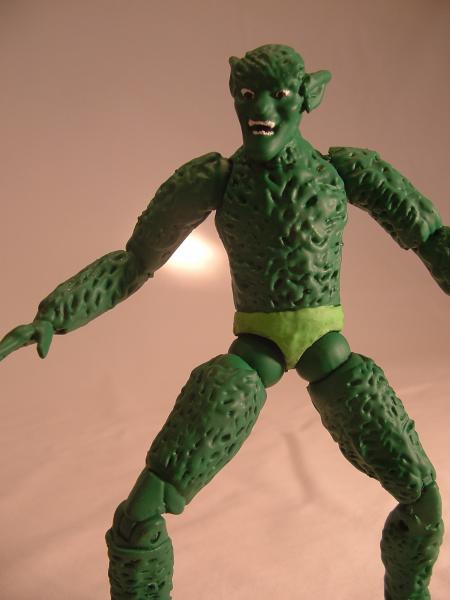 I wanted to add more variety to my Spider-Man shelf, so I made a list of the third and fourth rate villains that I like and who will probably never have their own figure. First on my list was the Jackal.

Jackal is made from a Marvel Legends Professor X with a head from an 06' Hobgoblin. The fur is made from apoxie sculpt. The ears came from a Gargoyles Lexington figure, and the feet are from a Lizard.

I sprayed the whole thing green and painted the details by hand.

I am really looking forward to making more Spider-Man villains and you can expect to see them over the next few days!

Enjoy!