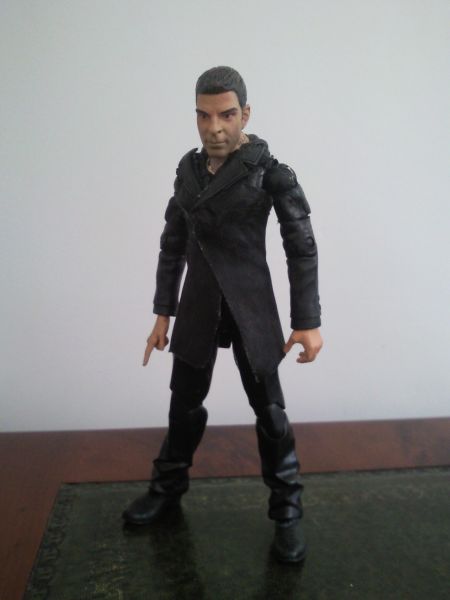 Next up we have a Mezco style Sylar, the brain collecting villian from the hit show Heroes. The mezco sylar was good. it had detail and pretty good accesories. It was all good till you got to the legs. those irritaing v cuts that give you the most horrible poses. Anyway, I thought that I'd use a deluxe 50's angel as the base as the body type was bang on. I used the alternate arms and fixed them in using cling film and greenstuff whilst retaining full articulation.

I cut at the mid bicep of all the arms so he had sylar's arms with ball jointed shoulders. Then I made him a trenchcoat from scratch and took the coller from the mezco one. Then I made the head swap and sculpted a hoodie around his neck that falls onto his back. A full paint job and I was done!

Thanks for looking, comments welcome.