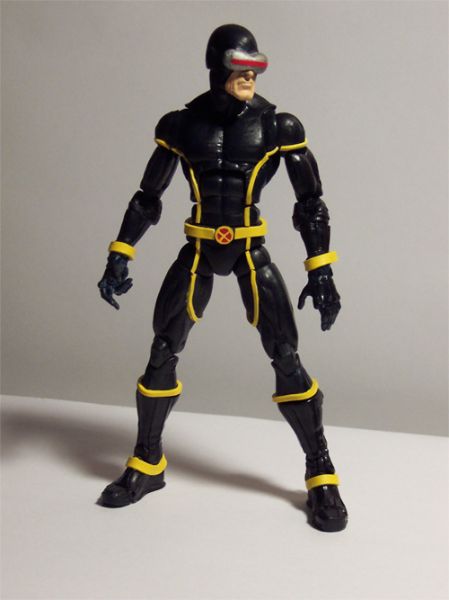 This is the second figure that I made, circa 2005. I'm also not taking credit for this one. This is pretty much an exact copy of Iron Cow Productions' recipe. I saw it in an issue of ToyFare and wanted one of my own.

Base: Bullseye
Forearms: Gambit
Boots: F4 Movie Mr. Fantastic

The visor was sculpted from plumber's epoxy, with a piece of red gift wrapping bow glued to it. Rubber bands for the piping and belts/straps.