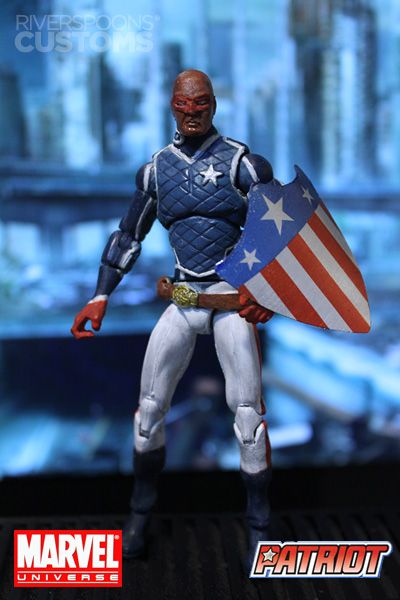 Presenting the second figure for my Avengers 4th Series, Patriot! I've been staring at my extra MU Bucky figure and thinking which Avenger will fit the best on his body. One character came in to my mind and that's Patriot, the problem though is the base body is too skinny, and need a lot of sculpting on the body to achieve his body suit, with all the best effort I gave I kinda liked the result!

The head & arms came from Gi Joe Hawk figure, shaved off the hair and sculpted the mask, The shield was made from scratch! It was made from aluminum, bent and cut with applied decal for the american flag.

All in all a pretty fun stuff to do in my two day break. I really loved the finished figure!