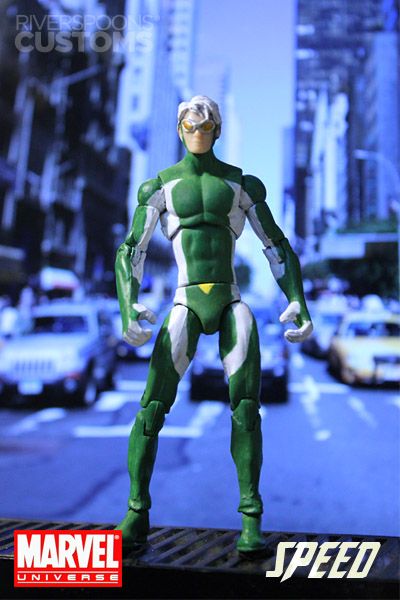 Presenting the 4th fig for my
Series 4 Custom Marvel Universe Riverspoons Custom Series!

SPEED
After I made my custom Patriot, I knew I need to maintain the scale of these figures at that height for the Young Avengers, so I used MU Bucky again for Speed. the hands came from a DCU figure, the boots were sanded off. Sculpted the shades on Bucky's head and simple repaint, the job is done!