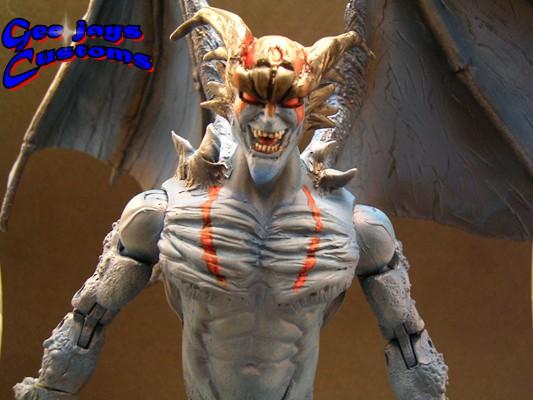 Not sure if anyone is familiar with Devilman, but it's an anime series. Well I hope the few here that are into anime will know of him. And yes! I accidently put my sig' on the pics...-_- no point in hiding now...lol and my second attempt at airbrushing! Hope you guyz enjoy!

Base: Upperbody-Wrestler, Lowerbody-Blackheart Head-Hobgoblin
I extended the body as well as his lower legs to give him more height, the wings came from the McFarlane dragons and everything else was sculpted! I repainted this dude how many times, but I have two versions of him, red and blue, does that count as two entries?