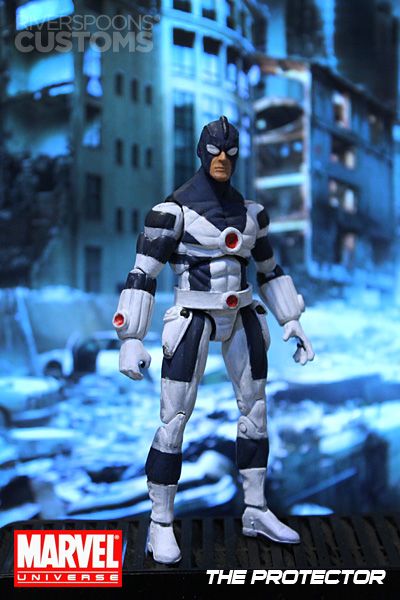 I'm glad to present the 6th figure for my Series 4 MU Avengers Custom Series! The Protector!
My last spare MU fig Union Jack has been on a bin for quite a time, I searched for my fodders and found out I still have a daredevil head sculpt! I decided to use this head with the Union Jack figure, although I'm really planning to use Guardian, since I do want to save a bit. I give this one a shot.

Everything is sculpted, except the belt. I used a rubber sheet for that. after that a straight forward repaint and there you go! Noh Varr The Protector!