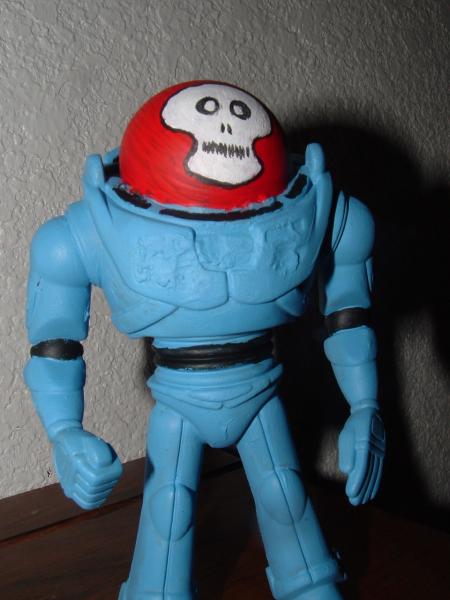 I made this figure to go with the rest of my Scooby doo stuff.

To make it I took a McDonalds Pixar Pals Buzz Lightyear and put a ping pong ball over his head.
I sanded off the chest insignia and buttons.

Then I primed it, and my dad painted the whole thing by hand.

Hope you like it!

NOTE: DON'T prime in the rain!