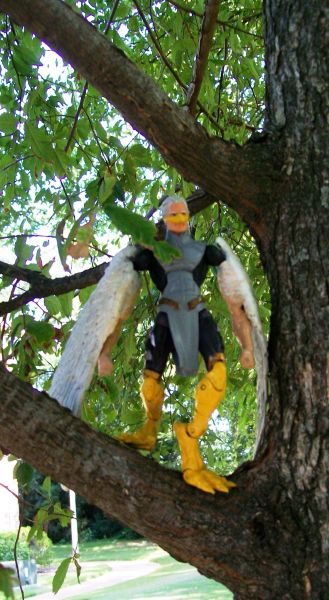 This thing was a hassle...trying to figure out the legs and the wing (the wings especially). Just wanted to get that out of the way.

Ultimately he was made with a Magneto body, lower legs from an Ultimate Lizard, and arms from a DCU figure, the wings belonged a XMC Angel, a little Apoxie here, a bit of paint there. Voila, the supposed evolved from of the Zora (though I prefer to disagree...but it is canon).

So I'm not 100% happy...maybe when I have a little more free time I can fix some flaws...