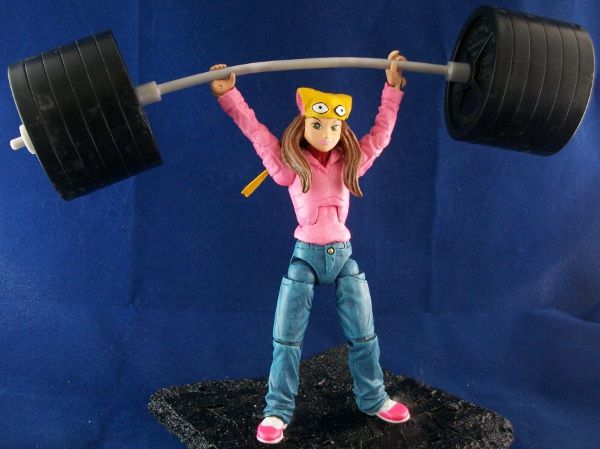 This was the other entry for the Brat Pack contest that I didn't finish on time.

Head- The face area is from Sakura the cap was taken from an old school Elektra, and the hair is from a Thor.

Torso- This is a Sakura torso with all the clothing stripped off, and I resculpted a hoodie and jeans over the bare figure.

Arm- These were taken from a RoC Duke, and the hands I think are from a Catwoman.

Legs- These were taken from a BA Baracus figure and cut down to accept a Sota hip joint.

The barbell is from a WWE Mark Henry.