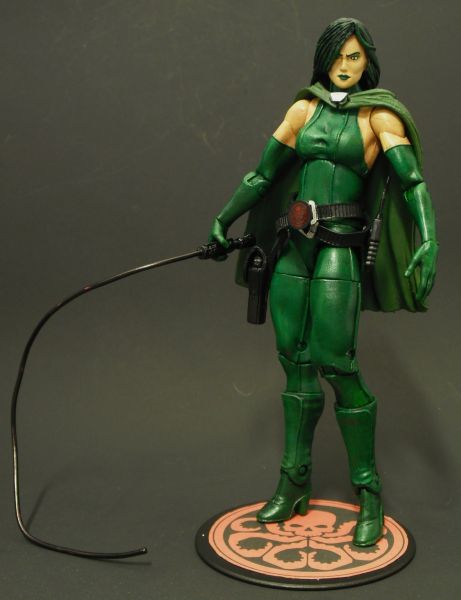 Haven't made a custom amrvel legends lady for awhile so its time to get back into the fold, but this time with the sometimes head of Hydra, Madame Hydra (aka Viper)

I used a WWE Melina body and removed her head. I sanded down her bra and resculpted hers boobs to look like there was cloth between them. I then did piping over her entire outfit to match the reference art I was using.

The head is a mix match of the following, Domino face, Psylocke hair, the a new sculpt job to her her front hair for the face covering sidepart.