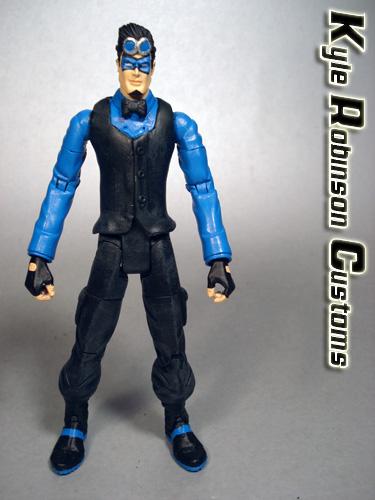 Kyle's COH Blue Burglar, D.O.B. 07/03/07
And before you say "I have never heard of him", He is a personal character that the customer made for The City of Heroes game.

RECIPE:
~DCSH Clark Kent Base body
~Fully sculpted upper body clothing after removing jacker and dremeling down the tie.
~Sculpted hair and goggles
~Hacked off the lower legs at mid shin then attached the lower boots from AOA Sabertooth, then I sculpted the n=bundles puffy pants area.
~gave him some dark grey highlights to accent his black areas.