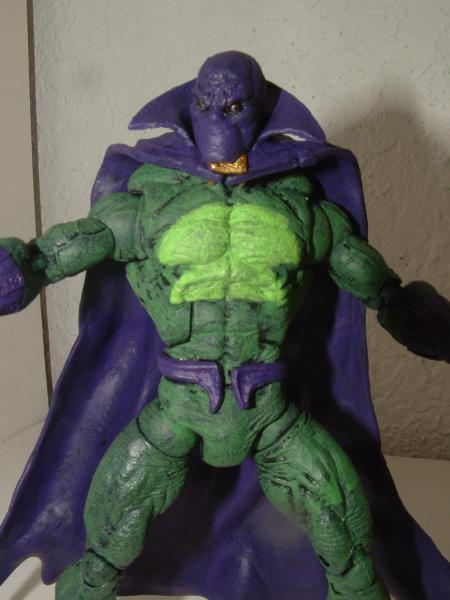 The second figure in my Spider-Man custom figure series is the Prowler!

Prowler was very easy to make. I simply sanded the ears off a Black Panther, and cut the spikes off the cape.
Then I dry-brushed green on the already black under-coat, and purple on the cape.
Then I painted the rest of the details by hand. I decided to leave off the black marks on the cowl, and I left the eyes gold instead of white.

I am very excited about making the rest of the figures in the line, and hope that you enjoy this one!