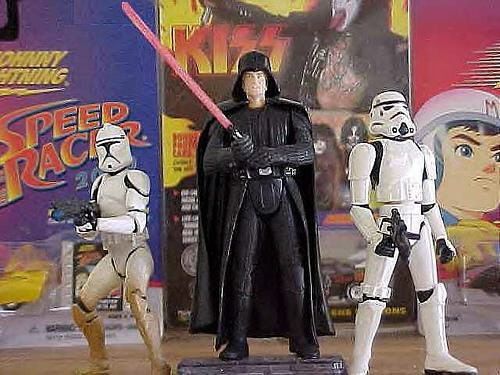 I made this figure in 2003. There was a report of Lucas saying you would see Anakin getting pieces of the Vader suit before he turned. This was my idea of right before he fried in the lava pit.
I used an Episode II Anakin head, scraped off the hair, Darth Maul torso, Darth Vader's helmet, cape, lightsaber, arms, & legs.

I later traded the Vader body for the Saga Cloud City Duel because at the time it was the best Vader body. I also added the "Chin" armor and cloth cape.