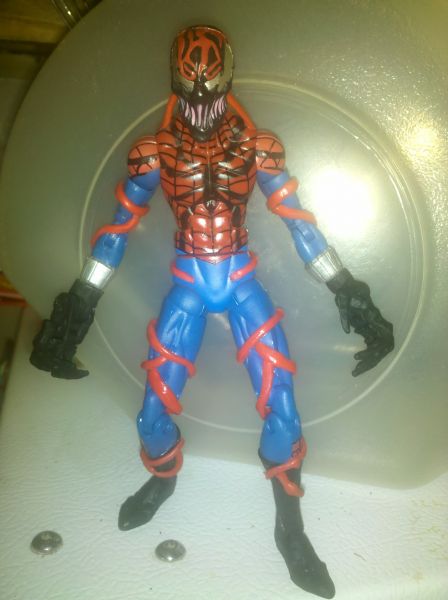 PLANETSTATEN CUSTOMS presents....

What do you get when you mix together the friendly neighborhood wallcrawler and the psychotic symbiote carnage? One sarcastic Spider-Carnage killer !
I've been wanting to do this for a while but never got the chance till today. I took apart the hands,legs & head off of the marvel legends carnage and put it on the hasbro legends ben reilly spiderman. The carnage came along with red webbing in which I cut up and use it on the spiderman figure to make it look like the symbiote was taking him over.
HOPE YOU GUYS ENJOY !