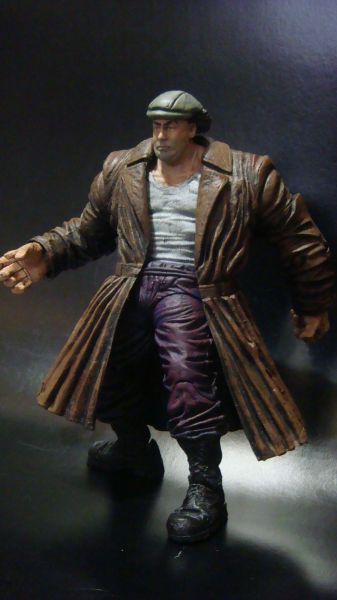 Armstrong is one of the eternal brothers in the Valiant Universe:
Ivar (the Timewalker), Gilad (the Eternal Warrior), & Armstrong.
They all are immortal.
Aram brawled his way through history and decided to drink and party instead. He and his partner Archer journey the long road called life.
base figure!!
head--wrestling figure forgot the name
body-lcbh marv

rest was sculpted!!