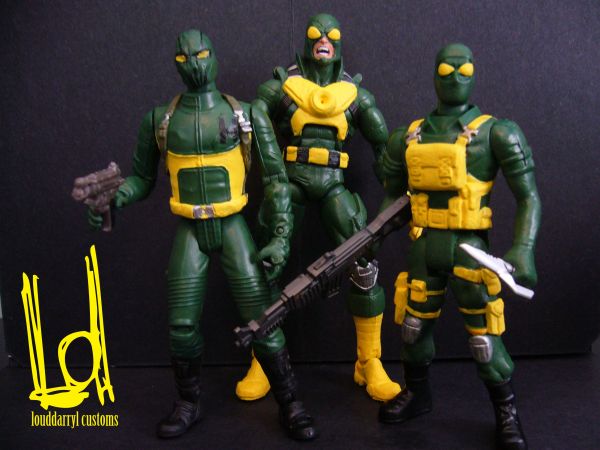 Three Hydra Soldiers ready to die for the cause!
These were all made from figures that started out as at least one other character in my early days of customizing.
Recipes-Left to Right: 1st- Daredevil Movie body, MK Noob head and random gun. 2nd- XMC Avalanche all the way. 3rd- Dollar Army Guy from Target and random gun and knife. All and all an easy project that got rid of some figures that were just hanging around in my fodder bin staring at me.
Thanks and comments are definitely welcome!