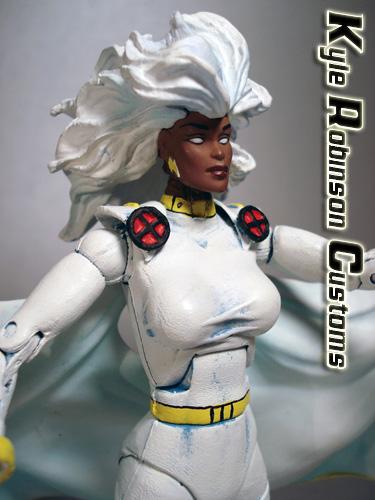 Kyle's CustomCon Summer 2007:
Jim Lee's Storm, D.O.B. 06/18/07

GOLD TEAM

RECIPE:
~ ML F4 Box Set Sue Storm Base
~ ML Storm Base, head, shoulder pads, XMC Storm Cape
~ Hands from XMC Storm the dremeled to match thickness of Sue's
~ Glued & sculpted over bicep swivel.
~ Shaved down fat neck
~ Earings cut from comic book backing card stock.

Please visit my web site for WIP shots and More Pics.