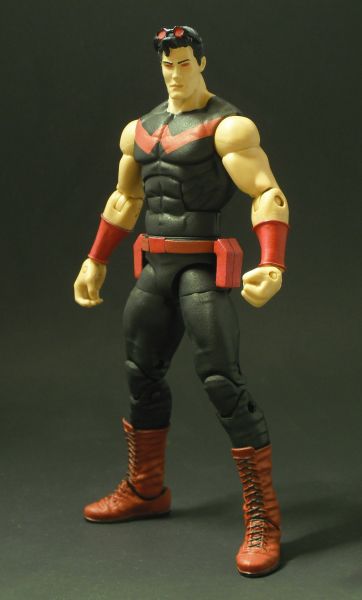 Wonder Man seemed like a good choice to make from this base, Supes has a great head and when tweaked can pull off Simon, and the jacket was just the icing on the cake. I had it laying around for a few years, knew I'd eventually find a use for it and who better to give it to than Wonder Man.

Head: DCUC Supes
Body: WWE Pillman
Belt buckle and side pouches: ML Wonderman
Jacket: Movie Mario Goomba trooper
Everything else was either styrene, fodder, and/or foamie

Thanks for looking!