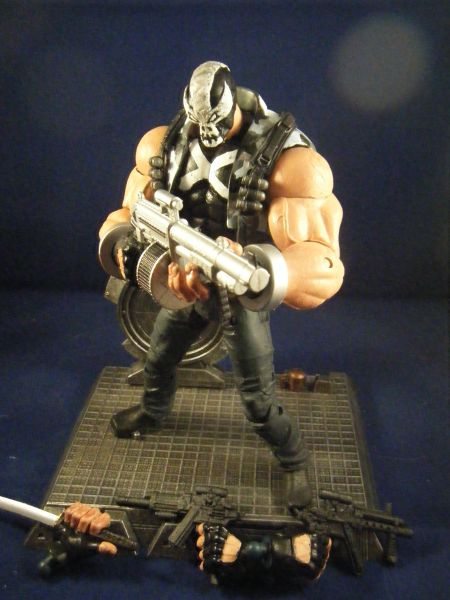 Hey guys, I'm throwing up our manga styled Crossbones figure. Got tired of seeing that horrible $100.00 hasbro figure around with it's garbage legs so figured we'd give it a shot. Used the following parts.

Upper body - SOTA Birdy

Waist - solid apoxy

Lower body - Duke Nukem

Weapons - Mcfarlane Spawn

Head is a custom sculpt from apoxy and a casted hydra soldier base.

His hands are all sculpted to have weapons in them, and are interchangeable so he can have different load-outs.

All articulation was maintained except the waist. His abcrunch works though.

Made a cap to go along with him, We'll be posting him later.