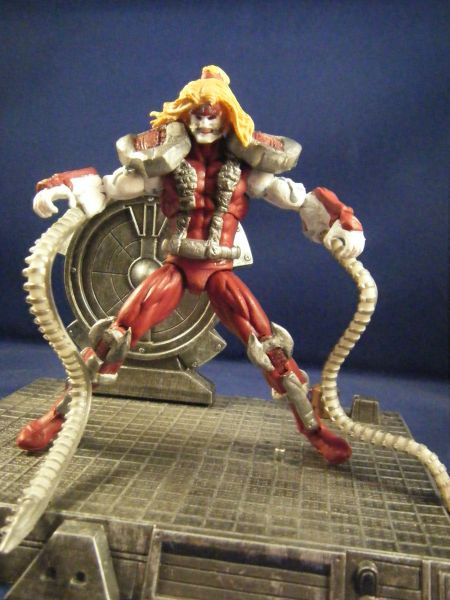 Hey guys, this has been a long time coming. This is my first draft of a 3 and 3/4" Omega Red. Head sculpt started as constrictor with sentry's hair and apoxy sculpting on face and ponytail. Armor is from scratch, some pieces of rubber melted down and then edged with apoxy. Tentacles come via Mickey Rourke.

With tendrils he can stand without having to use footpegs.

Thanks for checking him out.