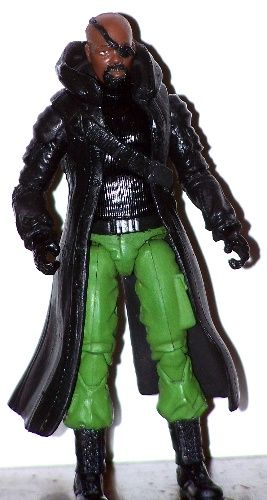 Hello everyone, here is my latest custom for you to hopefully enjoy. I know there is a Nick figure out, but it's only available in a TRU box set, so I made my own.
Recipe:
torso and upper arms: Red Fang Ninja
lower arms and legs/feet: ROC Pit Commando
coat and hands: Paris Pursuit Snake Eyes
head: Mace Windu and Apoxie
No it's not quite the movie costume, but I used the coat I had, and I gave him green pants because I felt like it.
Thanks for looking.

EDIT:
I repainted Nick with darker paints, and swapped the coat for a better one.