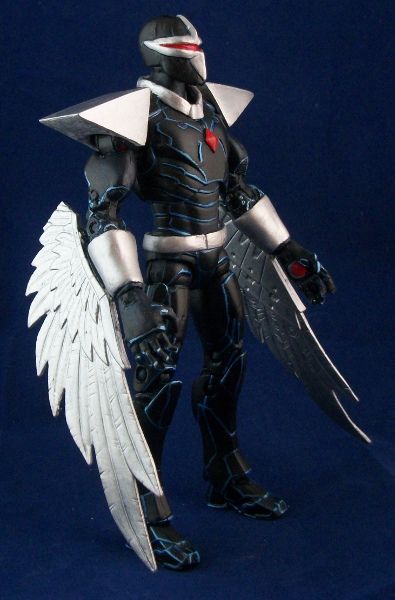 For this Darkhawk is really wanted to play up the armor aspect of his appearance. I started with an Iron Man and added the head of Moon Knight and the modified arms of the Darkness.

Using Aves I added the visor, belt, collar, bracers, and chest diamond on to the figure. I used the existing shoulder pads on the Ironman and sculpted Darkhawks over them which allowed the figure to keep its full range of motion. Lastly I attached wings taken from a MOTU Stratos.

Then I painted the entire figure silver and finished it using blue, black and red inks.