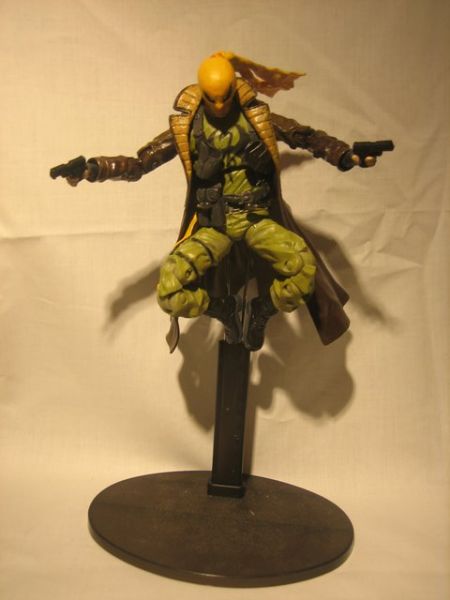 This is an old custom from 2009. Basically it's a Ultimate Nick Fury with a modified Clint Barton head.

I drilled a small hole, fit a revoltech joint to connect with the bandana so it becomes movable.

I then transplant the holster to the belt harness on the chest.
Various other details and added Iron Fist's sash, and I am done!