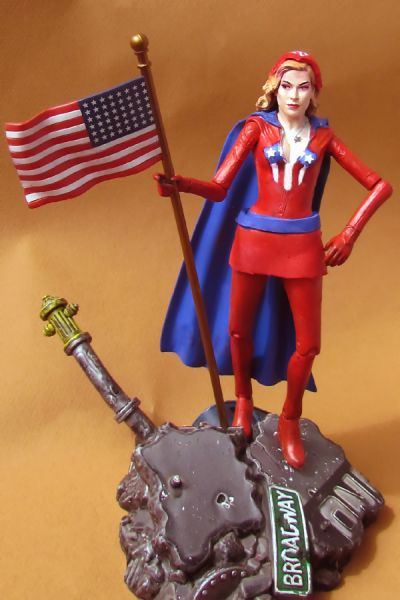 I guess when we talk about GOLDEN AGE character, we cannot disregard the fact that MS. AMERICA once existed in that era...

I saw this interesting action figure and transformed her into a the Gold Age character.. Her looks almost matched the looks of the 1950's generation. The repaint did alot of the transformation...

Added skirt, borrowed Scarlet witch's cape and supermans flag and pardon me for i did some twist on her costume. i opened her blouse on her chest a bit so as to spice up her looks since the original costume looked so lame but nevertheless almost 80-90% is still her original costume...