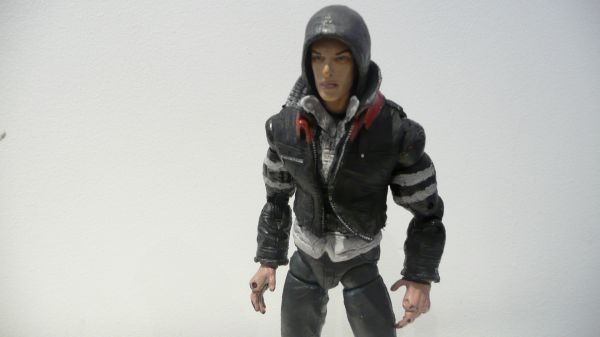 Hey guys! To continue my line of gaming figures, i thought I'd remake my Alex Mercer. I removed all of the fabric on his shirt and replaced them with sculpt. I repainted the whole thing and changed xorns legs to a BTVS deluxe spike legs which work great on Alex. Regards to billmaru and Vincentshaw for making anazing customs thst inspired me to make this custom.
the hood is also removeable.

Thanks for looking, comments welcome.

UPDATED: I just thought that I should show a pic of the removeable hood.