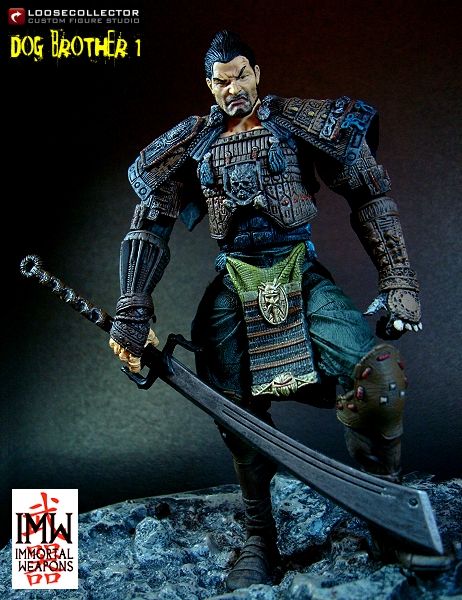 Here's the third piece of our "Immortal Weapons" line following Fat Cobra and Prince of Orphans. I like this dude the most among all the IMWs, so I put the most work on him :). This figure was made with the following recipe:

Punisher head (made to look Asian)
SOTA Ryu torso
Morbius shoulder to elbow
McF Samurai forearms
Onimusha waist to knee
Morbius lower legs
Various McF Samurai + sculpt for the armour

Parts put together, sculpted and wrapped up with a brandnew paintjob. Hope you like him. God bless.