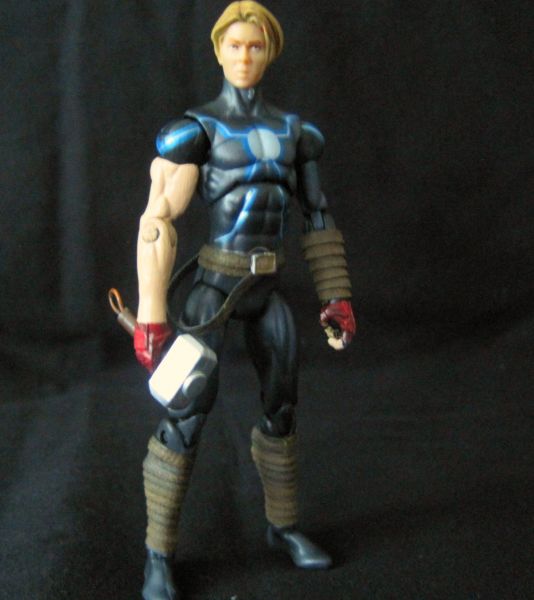 I've had this in my bin for a couple weeks. Was to lazy to post it an now i've finally gotten to it. This is my take on Thor's son, if he had one I guess.

HEAD: Indiana Jones, young
BODY: Havok
HAMMER: D.C mini mate Steel figure's hammer mixed with some random piece
HANDS: Some GI.JOE fig.
Wrappings are actually leather from an old necklace
oh and yeah I forgot the mark on his neck, I ended up cleaning that up.