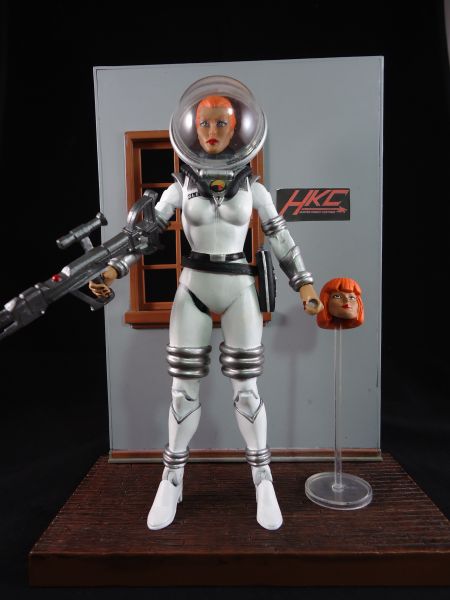 Hello guys! Back to classics figures now, I'm catching up with the recent releases now with this Captain Marlena Glenn in cartoon colors. Many people wanted to see how a recolored Marlena would look like on her cartoon appeareance, so I made her adding some sculpts to better resemble an astronaut suit, new hair and eye paint, plus I added an extra head with her younger hairdo that can only be used without the helmet on, color matched to the skin of the original figure, and its packed separately so you don't have to open the package for it.

The suit is permanently attached, so it protects the paint, that is why the parts for Queen Marlena are not included...wonder what can I do with her dress....hehehe..

She does include Cringer.

Special thanks to my friend Joe Amaro for the Defiant Shuttle seen in the video, I will keep her amongst my most precious posessions!!