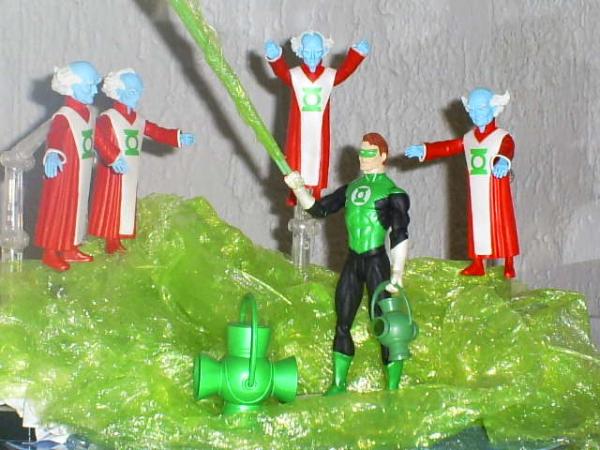 Well, as you can see the custom it´s the diorama, the "green lantern lght", I work in the Cancun airport and saw in the garbage can some plastic wrap for the the baggage, I thought "that´s the green I need".
I´m planing to do some more things with the plastic, some Force field or something.
I used a starbucks straw with wire to give form to the plastic.
I really liked at the end.
I´m using the plastic for a Jordan Vs Sinestro mathch, for the Green lantern contest, in Yellow looks great too!