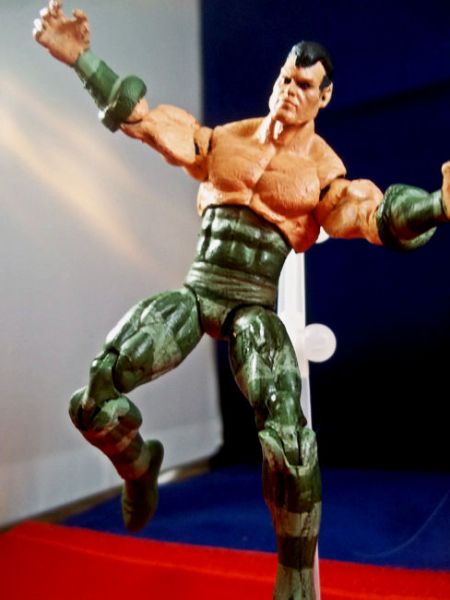 Hey guys, here's an older attempt at making a DC Universe 3 3/4" figure that actually has articulation.

Amazo the amazing power absorbing android is assembled with a base figure of Marvel Universe's Gladiator with a custom sculpted and then casted, mohawk-less gladiator head. Cuffs were molded with apoxy and then he was painted with P3 paints and then covered in a metal wash to give him a little bit of a grimey, metallic texture.

Drilled a hole in his back to be able to insert him into a Marvel Legends showdown flying base.

Thanks for taking a look!