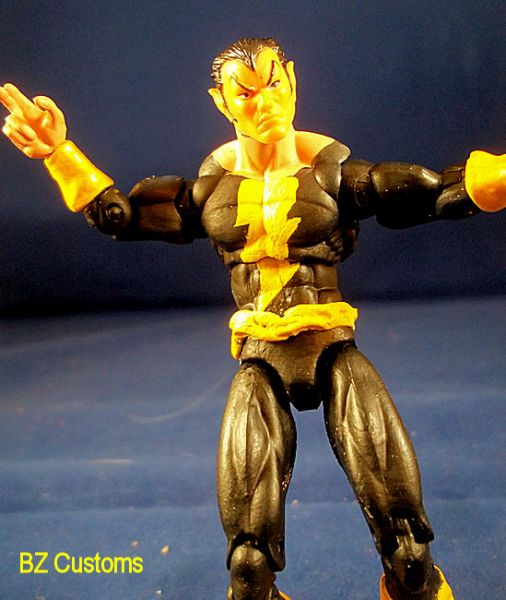 Hey guys, this is a little Black Adam we threw together.

Used the body of a 35th Anniversary box set Cyclops and the head of the MU sub mariner. Apoxied on the sash, did a black base coat then a second coat with translucent metallic to give him a little shine. Used translucent gold on the wrists to give it metallic look without having to mold the bracers.

Really like having DC Universe 3 3/4" figs that have MU articulation.

thanks for checking it out.