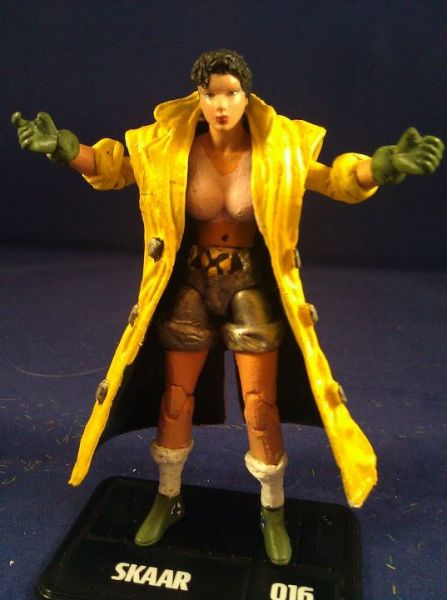 Hey guys, here's my first try at doing a Jim Lee Jubilee in the Marvel Universe scale.

It all started with a vampire the requiem jacket from the 4" line and a black widow body. Used a custom casted short haired female head, and sculpted the socks and gloves, and bunched up sleeves with apoxy.

30 coats of paint to the jacket later she was done.

Thanks for checking her out.